Cette page a pour unique but de vous aider dans le choix d'outils pouvant vous servir lors de vos observations.
Les repas ufologiques, n'ont aucun intérêts dans la présentations de ces produits
.
Les informations qui suivent ne sont données qu'à titre indicatif.
---
LOGICIELS IPHONE
Thermal Live Camera Effect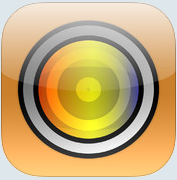 Description
Disclaimer: This app is for entertainment purpose only. The included effects are only simulations.
Thermal Camera Effect simulates thermal effects by changing the live camera colors.
Features include geotagging (GPS), flash, and front/back camera (if available).
Note: the included thermal effects are only simulations and for entertainment purpose only. The generated images do not represent real thermal data.
Site web : Harald Meyer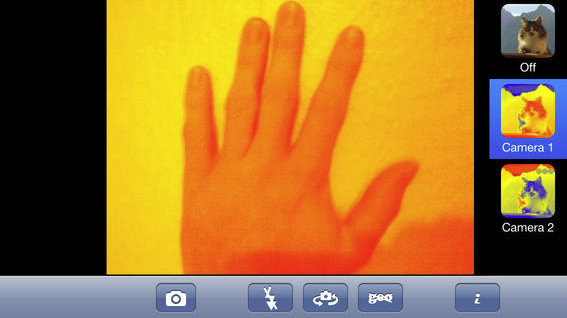 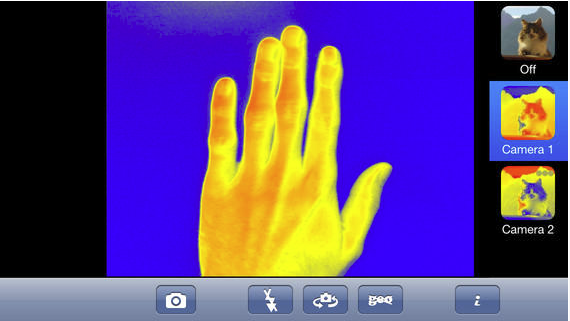 Lien ITUNE:
Caméra Thermique & caméra infrarouge GRATUIT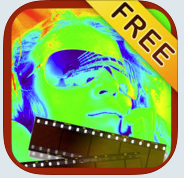 Description
Vision thermique crée un effet de vision thermique par le biais de votre appareil photo iPhone. Tenez la caméra et voir le monde dans les yeux de la Predator!
*****************************
✓ TOP APP, LIVE PHOTOGRAPHIE CAMERA!
✓ Vérifier les captures d'écran et voir par vous-même!
*****************************
L'image la plus impressionnante infrarouge et application vidéo sur l'App Store!
Juste un simple clic et enregistrer votre photo à votre album photo.
C'est facile et c'est un réel plaisir.
CARACTÉRISTIQUES
► effet la vision thermique
Fonction ► Big Button (Tapez n'importe où pour faire un tir)
► le contrôle de son obturateur
► Mode haute résolution pris en charge
► Multi-Shot
Auto Timer ►
► Accès rapide aux Photothèque
► Interface conviviale
► Prise en charge des fonctions telles que l'appareil photo intégré
Cette application fournit un effet de vision thermique et ne prend pas en charge capteur IR ou à la chaleur.
Caméra Thermique & caméra infrarouge GRATUIT
Captures d'écran iPhone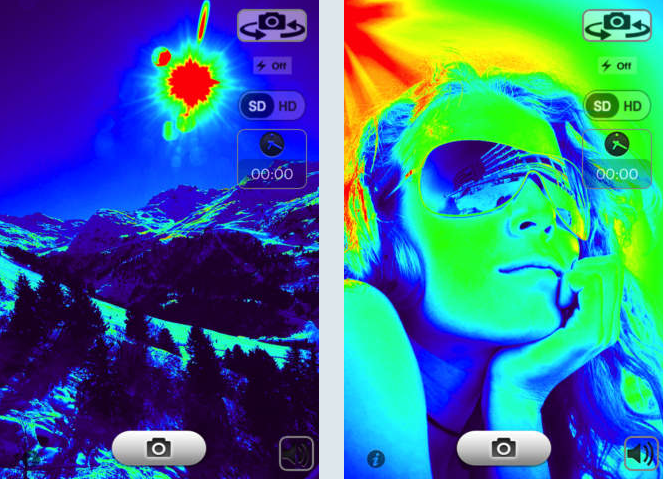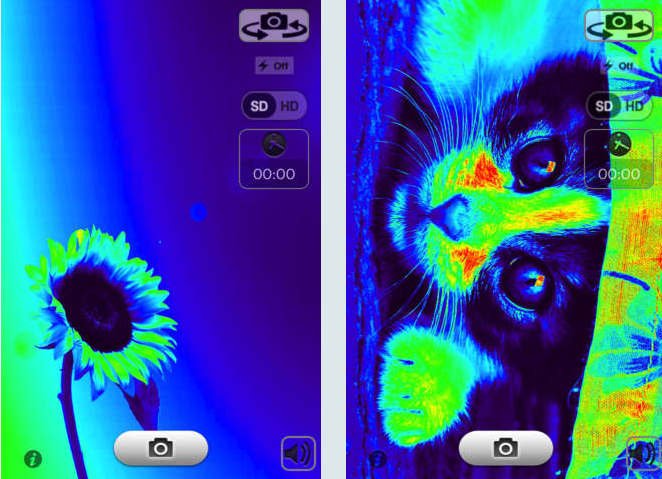 Lien ITUNE:
Infravision

Description
Use your iPhone camera as a thermal radiation camera!
Check out the infrared camera effect in real time on your iOS device! The free version is low resolution, but the upgrade has full screen mode.
- Awesome thermal radiation camera effect makes the world look like a lava lamp
- Real time display using advanced image processing technology
- Full screen mode for high visibility
-
BONUS:
A night vision sensor that amplifies your camera's image in very low lighting conditions. See some of what you couldn't see at night.
Infravision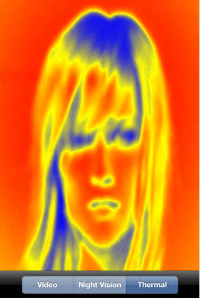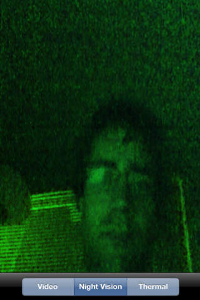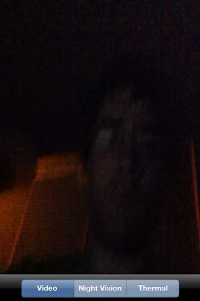 Lien ITUNE:
Thermal Camera Effect

Description
Turn your ordinary photos into thermal images!
Please refer to the screen shots below.
Assistance : Thermal Camera Effect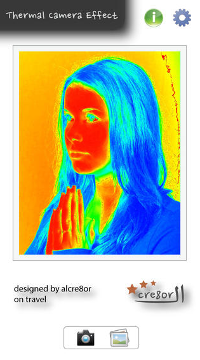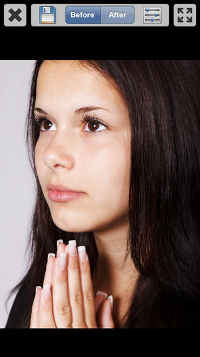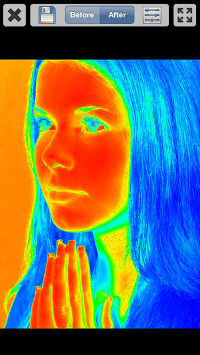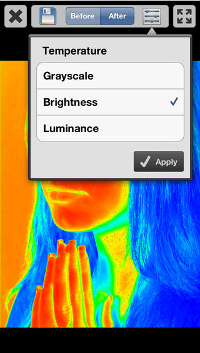 Lien ITUNE: